"We wish you well, particularly good health at any moment and at any place wherever you are"
VITA BEACH ® purpose is:
PREVENTION for feet (and legs) for children and adults:
to stimulate natural growth and development of a child's feet from the first steps to the end of growth
to improve circulation in feet and legs
to strengthen weak and stretch shortened muscles of the feet and legs
to increase our energy and enhance the bioenergetic cover of the body (so-called aura)
as reflexotherapy device (improves functioning of many internal organs)
to stimulate skin proprioceptors of the feet and to improve body posture and balance.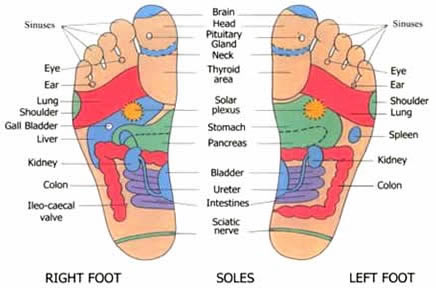 THERAPEUTIC SIGNIFICATION:
it is a substitute for salutary, for centuries known and recommended benefits of walking on a pebbly (sea) beach for deforming (pathologic and structural) feet … (actually, it adds some more positive effects!).
The best therapeutic result in flat feet (Pedes planovalgi) is accomplished by a combination of exercises on sandy step factory ® and with utilisation of corrective orthopaedic insoles (and/or orthopaedic corrective shoes in smaller children).
With an innovative work we make sandy step factory ® an innovative product which is registered in Croatia (M980187; D20070006) and in the USA (US D571,917S). It is built from two-component polyurethane and it imitates walking on a real gravel (sea) beach.
Standard product consists of three pieces (in total 150 x 50 cm) and is comfortable and sufficient for walking also in homes with space limitations. It is possible to enlarge it in unlimited surface-path. This is possible by connecting particular pieces (50 x 50 cm) with simple 'U' junctions (which are put into their designated places /three on every side/ ).
It is meant to be used in every home, work-place, in schools and kindergartens, fitness centers, recreational and sports fields and centers, swimming-pools, hospitals, rehabilitation centers and spa areas, boats, buses, trains, airplanes and more
M.Sc. Aleksandar Stošić, M.D. orthopaedic surgeon and inventor