Welcome to the SANDI - INVENT l.t.d. website !
THE SAND-y NATURAL WALKER ®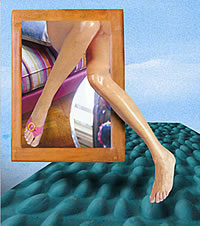 The company SANDI – INVENT l.t.d., was incorporated (firstly as a trade) in 2001.
Having its registered seat in Rijeka, it is registered to:
» creation and sale of (its own) inventions (innovations)
» import and export
» body care – manual medicine, in the practice of MS.c Aleksandar Stošić M.D., a specialist in orthopaedics, a sports physician and a licensed manual therapist (HUPED).
Finally, the orthopedic aid imitating (sea) beach has been invented and it may be used according to anyone's own preferences …
Till now we didn't have an artificial product with its idea and its realization is to serve as an ideal substitute to healing and beneficial proprioceptive and bio-mechanical effect of gravel (sea) beach
to our feet;
The first purpose of sandy step factory ® is
prevention
and second in
therapeutic signification
.
With an innovative work we make
sandy step factory ®
an innovative product which is
registered in Croatia (M980187; D20070006)
and in the
USA (US D571,917S).
"Do STEP FOR YOUR HEALTH ! "
It won golden medal and special diploma at the world exhibition of innovations EUREKA 2001 ( Bruxelles )
It won the SILVER and BRONZE MEDAL at the largest America's Invention show - INPEX 2010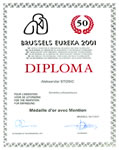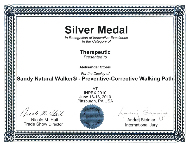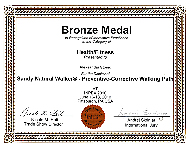 MS.c Aleksandar Stošić M.D., a specialist in orthopaedics and innovator